Product Parameters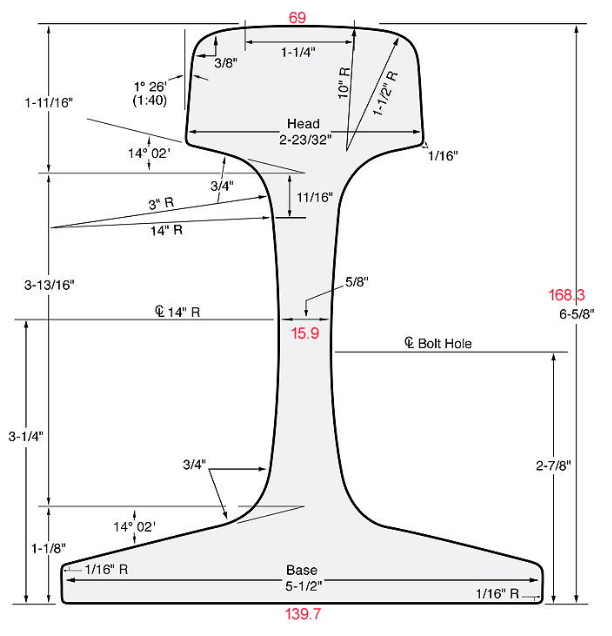 115RE railways rail has a standard profile according to AREMA (The American Railway Engineering and Maintenance-of-Way Association). Its nominal weight is 56.9kg/m that equivalent to 115 pounds per yard. So, it is also called 115lb rail. As a type of heavy rail, it is mainly used for mining tracks since its high strength. 115RE rail is heat-treated to control the hardness and strength of the steel. This is thanks to the heat treatment controls of the cooling rate and therefore controls the microstructure.
115RE rail has better performances in hardness, strength, wear resistance, and corrosion resistance than many other rails. It can improve the service life of iron mines, coal mines, and other heavy-haul railway lines. It is favored by domestic and foreign users and has maintained good market sales.
115RE Rail Specification
| | | | | | | | |
| --- | --- | --- | --- | --- | --- | --- | --- |
| Size | Head (mm) | Height (mm) | Base (mm) | Web (mm) | Nominal weight (kg/m) | Material | Length (m) |
| 115RE(115lb) | 69.06 | 168.28 | 139.7 | 15.88 | 56.9 | 900A/1100 | 12-25 |
Key Features of 115RE Rail/TR57 Rail:
◆Versatile Applications: The 115RE Rail/TR57 Rail is engineered to excel across a range of rail projects. From high-speed connections to freight networks, its adaptability makes it an ideal choice.
◆Optimized Durability: Our rail system boasts high durability, capable of withstanding the demands of heavy loads, varying weather conditions, and consistent usage. This durability ensures a prolonged service life and minimal maintenance requirements.
◆Precision Engineering: The 115RE Rail/TR57 Rail is meticulously manufactured to adhere to strict industry standards. Its precise geometry ensures smooth transitions between rail sections, contributing to a seamless and safe rail journey.
◆Corrosion Resistance: With advanced anti-corrosion coatings, our rail system remains resilient against rust and deterioration, ensuring long-term structural integrity.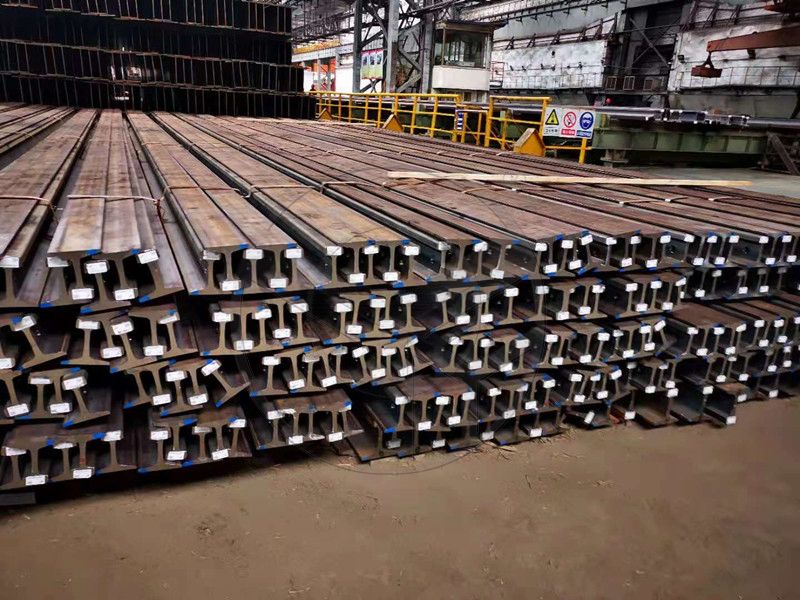 Why Choose YONGYANG's 115RE Rail/TR57 Rail?
At YONGYANG, we take pride in being a leading provider of rail solutions. When you choose our 115RE Rail/TR57 Rail, you benefit from:
◆Unwavering Quality: Our rails are manufactured using premium materials and cutting-edge technology, ensuring the highest quality standards are met.
◆Industry Expertise: With years of experience, we understand the dynamic needs of rail projects and design our products accordingly.
◆Customization: YONGYANG offers flexibility in sizes and specifications to match the unique requirements of your rail project.
◆Global Reach: As a global company, we provide timely delivery and reliable support to clients worldwide.
Contact Us:
Elevate your rail infrastructure with YONGYANG's 115RE Rail/TR57 Rail. Our team is ready to assist you with expert guidance, quotes, and tailored solutions. Join us in powering progress and efficiency in rail transportation. Contact us today to start your journey towards superior rail excellence.