Product Parameters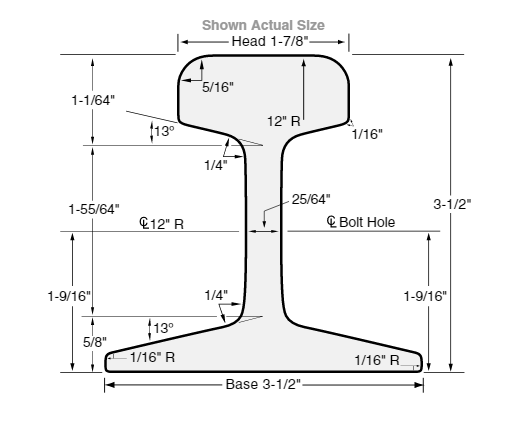 45LBS RAIL is one of the light rails, we supply and export 45LBS RAIL with high quality and competitive prices. Our 45LBS RAIL can handle higher axle loads with low deformation, high strength, good weldability and high fracture resistance, thus providing higher efficiency.
YONGYANG also supplies 18lbs rail, 25lbs rail, 30lbs rail,60lbs rail and so on. Click here to view all details.
YONGYANG RAIL is a Chinese famous brand, which gains a good reputation in china and across the world. As a professional manufacturer of rail products in China, we can provide high-quality American Standard Railways in various sizes mentioned above to meet your special requirements. Please contact us if you need American Standard Railways.
We can also supply light rail, heavy rail and crane rail as per your requirement, looking forwards to receive your valuable inquiry of rail.