Product Parameters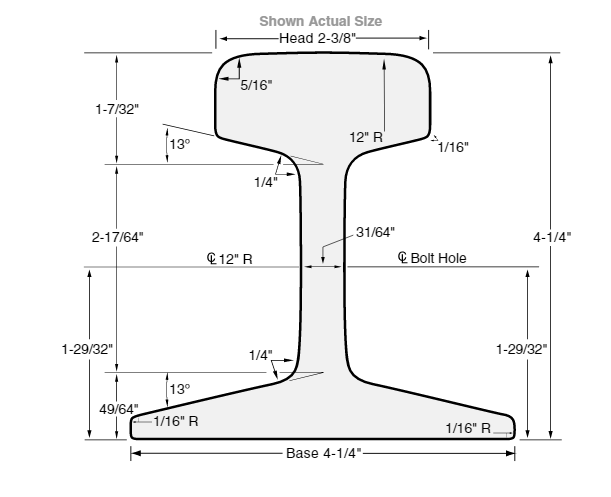 WE CAN SUPPLY LIGHT RAIL, HEAVY RAIL AND CRANE RAIL AS PER YOUR REQUIREMENT, 60LBS RAIL IS ONE OF LIGHT RAIL, WE ALSO HAVE 25LBS RAIL, 30LBS RAIL, 45LBS RAIL, TR45 RAIL, TR50 RAIL, 115RE RAIL, 136RE RAIL IN STOCK.
YONGYANG RAIL IS CHINESE FAMOUS BRAND, WHICH GAIN A GOOD REPUTATION IN CHINA AND ACROSS THE WORLD. AS THE BIGGEST MANUFACTURER OF RAIL PRODUCT IN CHINA, WE SUPPLY HIGH- QUALITY AMERICAN STANDARD WITH VARIOUS SIZES TO MEET YOUR REQUIREMENT.
LOOKING FORWARDS TO RECEIVE YOUR VALUABLE INQUIRY OF RAIL.