Product Parameters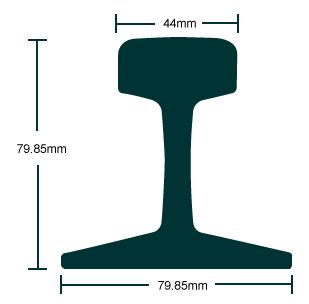 YONGYANG RAIL IS CHINESE FAMOUS BRAND, WHICH GAIN A GOOD REPUTATION IN CHINA AND ACROSS THE WORLD, WE CAN SUPPLY LIGHT RAIL, HEAVY RAIL AND CRANE RAIL AS PER YOUR REQUIREMENT, 18LB/YD RAIL IS ONE OF LIGHT RAIL, WE ALSO HAVE 25LB/YD RAIL, 30LB/YD RAIL, 45LB/YD RAIL, 60LB/YD RAIL, TR45 RAIL, TR50 RAIL, 115RE RAIL, 136RE RAIL IN STOCK.
AS THE BIGGEST MANUFACTURER OF RAIL PRODUCT IN CHINA, WE SUPPLY HIGH- QUALITY AMERICAN STANDARD WITH VARIOUS SIZES TO MEET YOUR REQUIREMENT.
LOOKING FORWARDS TO RECEIVE YOUR VALUABLE INQUIRY OF RAIL.
MOBILE: +86-16630064815
EMAIL: SALES@YYRAIL.COM
WECHAT/WHATSAPP:+86-16630064815