The construction of high-speed rail is of great significance to a country or a city. Many countries in the world today have high-speed rail, which has brought new benefits to the country and promoted the process of moving towards a modern country, but also brought convenience to people's lives. What are the distinctive features of the different countries' high-speed railways?
High-speed rail models in different countries.
1. Japanese Shinkansen model.
Construction of all new lines, dedicated to passenger trains.
2.French TGV model.
Part construction of new lines, part renovation of old lines, dedicated to passenger trains.
3.German ICE model.
The old lines are mainly renovated, some new lines are built, and passenger trains and freight trains are mixed.
4.British APT model.
No new lines are built and no extensive renovation of old lines is carried out, and the trains mainly run on pendulum-type cars.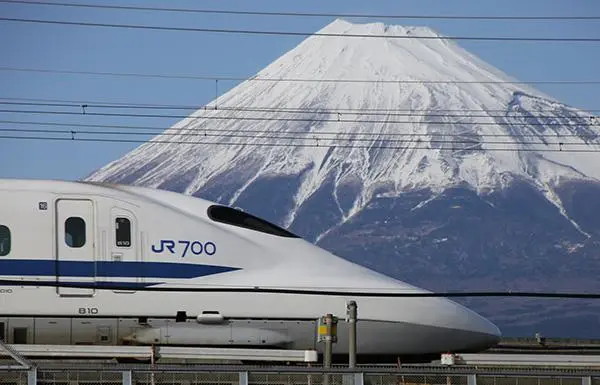 High-speed railway features.
1.High-speed railway is very smooth to ensure the safety and comfort of driving, high-speed railways are seamless steel rails, and the speed of 300 km per hour or more high-speed railways use ballastless track, that is, there is no stone of the overall bed to ensure smoothness.
2.high-speed railways have few curves, large radius of curves, and the turnouts are all movable heart high-speed turnouts.
3.A large number of elevated bridges and tunnels are used. To ensure smoothness and shorten the distance.
4.The contact network of high-speed railways, that is, the suspension of the wires on top of the trains, is also different from that of ordinary railways, to ensure the contact stability and durability of high-speed rolling stock.
5.The signal control system of high-speed railways is more advanced than that of ordinary railways, because of the high density of departures and the fast speed of trains, the safety must be high.
As the biggest steel rail manufacturer and supplier in china, the annual production capacity of Yongyang is 2200000 tons section steel. The main products are light steel rail, heavy steel rail, crane steel rails, I-Beam for mining, U-shaped arch steel and high-strength hot-rolled flat steel for automobile, rail fasteners.etc..