Find here details of China Standard Steel Rail on our website.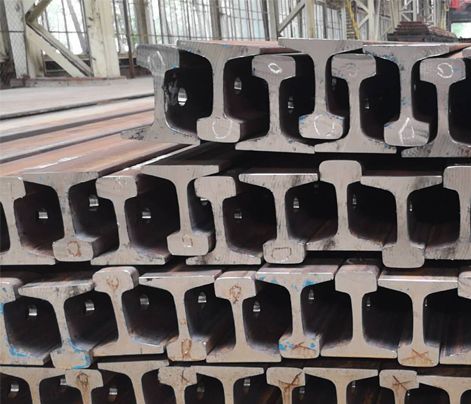 China Standard Steel Rail
The following points are shared by professional China Standard Heavy Steel Rail Manufacturer:
(1) Cast steel Cast steel refers to a steel casting produced by a casting method. Cast steel is mainly used to make parts that are complex in shape, difficult to forge or cut, and require high strength and plasticity.
(2) Forged steel Forged steel refers to various forgings and forgings produced by the forging method. Forged steel parts are of higher quality than steel castings and can withstand large impact forces. Plasticity, toughness and other mechanical properties are also higher than steel castings. Therefore, for some important machine parts, forged steel parts should be used.
(3) Hot rolled steel Hot rolled steel refers to various hot rolled steel materials produced by a hot rolling method. Most of the steel is rolled by hot rolling. Hot rolling is commonly used to produce large steels such as steel, steel and steel. It is also used for rolling wire.
(4) Cold rolled steel Cold rolled steel refers to various cold rolled steels produced by cold rolling. Compared with hot-rolled steel of steel bridge, cold-rolled steel is characterized by smooth surface, accurate size and good mechanical properties. Cold rolling is commonly used to roll thin sheets, steel strips and steel tubes
(5) Cold drawn steel Cold drawn steel refers to various cold drawn steels produced by cold drawing. The characteristics of cold drawn steel are: high precision and good surface quality. Cold drawing is mainly used for the production of steel wire, and also for the production of round and hexagonal steels with a diameter of less than 50 mm and steel pipes with a diameter of less than 76 mm.
We have 43kg Steel Rail. If you need any information about it, feel free to contact us.