The Rails are polished before the high-speed rail is opened to traffic. This polishing strategy is called pre-polishing. Not only high-speed rails, but generally after the completion of the new line, the rails need to be polished before operation. The purpose is to eliminate bad traces on the rail surface and prevent these defects. Further development to increase the service life of rails.
In addition to pre-grinding, rail grinding strategies are divided into preventive grinding, maintenance grinding (also called maintenance grinding) and repair grinding (also called corrective grinding)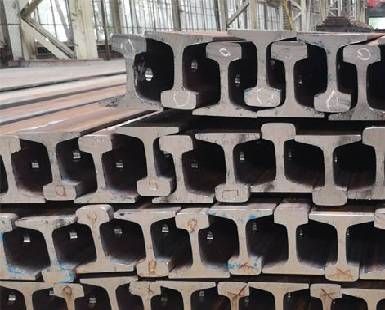 Rails
When it comes to Rail Grinding, one has to talk about rail diseases. We all know that high-speed trains, high-speed trains, subways and other locomotives do not have a steering wheel. Drivers do not need to manipulate directions. They are guided entirely by steel rails. Therefore, steel rails carry huge pressure and impact from the wheels.
Under extremely complicated working conditions, various damages will inevitably occur. Including vertical wear, wave wear, fat edge and rail abrasion, etc.
Rail grinding is actually to cut the surface of the rail to remove the disease and restore the best profile of the rail. The best way to "cure diseases" is to prevent the rails from being "sick", that is, regular preventive polishing to completely eliminate the damage in the germination state.
Rail is a systematic project, not only construction, operation, but also maintenance and maintenance. If necessary, please consult the Rail Supplier, we will order at any time.