Product Parameters
Parameters
type
weight (kg/m)
material
length (m)
22Kg
22.30
Q235/55Q
6-10m
rail height (mm)
bottom width (mm)
head width (mm)
web thinkness (mm)
93.66
93.66
50.8
10.72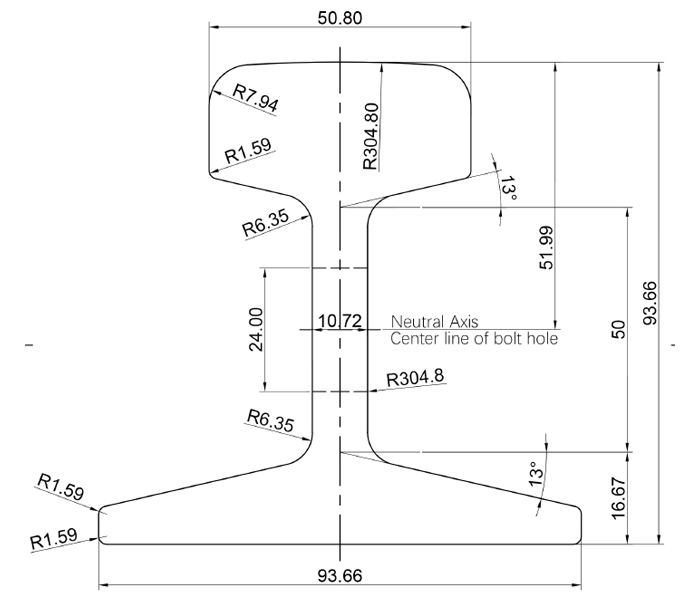 Product Introduction and application:
Steel rail, also called rail track, steel track, is the main component of railway track. Its function is to guide the wheels of the locomotive, bear the great pressure of the wheel, and keep the stability of railway transportation. The rail must provide continuous, smooth and minimum rolling surfaces for the wheels. In electrified railway or automatic block section, rail can also be used as an orbital circuit.
The steel rail in china are divided into Crane rail, Heavy rail and light rail.

Light rail is divided into GB and the ministry standard (YB metallurgical standard). There are 8kg, 12kg, 15kg, 18kg, 22kg, 24kg, 30kg.

In international Market, it called P8 Steel rail, P12 steel rail, P15 steel rail, P18 steel rail, P22 steel rail, P24 steel rail, P30 steel rail.
The light rail is mainly used for the laying of temporary transportation lines and light locomotive lines for forest areas, mining areas, factories and construction sites.