Here is Gb Standard Steel Rail Manufacturer talking about What happened when the rails were repaired.
If you have any idea about Gb Standard Steel Rail, welcome to contact us and discuss.
The "Kata" issued by the torque wrench is generated by its own internal torque release structure. Its structure is divided into three structures: pressure spring, torque release joint and torque ram. The torque wrench is after the "Kata" sound is emitted. The prompt has reached the torque value you requested; first set the required torque value on the torque wrench (the spring is applied to the torque release joint by the spring sleeve), lock the torque wrench and start tightening the bolt.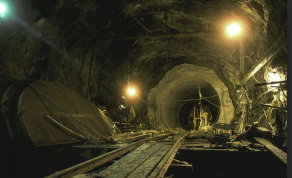 When the bolt reaches the torque value (when the torque is greater than the spring pressure), an instantaneous disjoint effect occurs. At the moment of the disjoint effect, a joint tap is struck, and the "Kata" sound from the metal casing of the wrench is sounded. This confirms the reminder effect of reaching the torque value (in fact, the principle that our arm joints will be hit by a 15 degree bend in the iron pipe and then hit the steel pipe).
At the same time, Rail Joint Bar can be offered for you. Looking forward to receiving your inquiry sales@yyrail.com.