Spring steel, commonly referred to as annealed spring steel, is a so-called "universal" steel. Because of the wide range of uses and applications for this metal, Mead Metals offers a wide variety of spring steel products.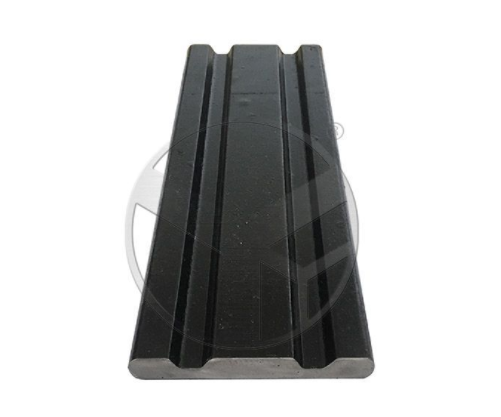 Properties of Spring Steels
Spring steel is known for its high yield strength, elasticity and flexibility. It has unique forming, shaping and post-treatment capabilities. These physical properties make spring steel a versatile steel.
Three types of annealed spring steels are available, which are distinguished by their carbon content.
AISI 1050 has the lowest carbon content, making it easy to form. It can also be heat treated to increase hardness.
AISI 1074 and 1075 have a medium carbon content spheroidized to increase their formability and can be heat treated.
AISI 1095 has the highest carbon content of any spring steel we carry. It can be heat treated and has the highest elasticity and fatigue values.
Common spring steel products
As a general purpose steel, spring steel has a wide range of commercial applications. It is commonly used to make objects such as springs, washers, saw blades, lock openers, antennas and scrapers. It is also commonly used in the manufacture of lawn mower parts, landing gear for small aircraft and vehicle coil springs.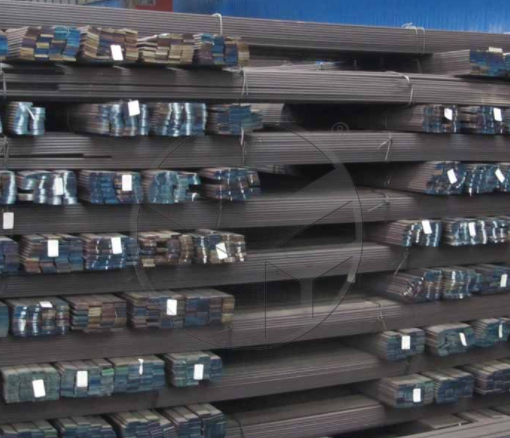 Flat springs
Flat springs are flat strips of material that store and release energy when deflected by an external load. Flat springs are small stamped metal parts that act as springs by controlling deflection in small or restricted spaces. They are typically made from a combination of high carbon spring steel, nickel silver, high nickel alloy, stainless steel, phosphor bronze and beryllium copper. Leaf springs can also be used as spacers or grounding.
Configurations
Depending on the application, leaf springs are available in a variety of configurations. They include leaf springs and flat coil springs.
Leaf springs are important components in suspensions, such as in cars or other vehicles, to provide stability and help minimize wear on other components. They are flat springs made of individual layers or sheets of metal. Leaf springs are commonly used in automotive design and repair, including drive shafts or steering shafts. These devices can be made of high-alloy spring steel or lightweight materials such as mild steel.
Types
There are three basic types of leaf springs: single-leaf, multi-leaf and parabolic springs.
Single-leaf springs consist of a single steel plate that tapers evenly from the center to the ends of the spring.
Multi-leaf springs consist of stacks of decreasing lengths of metal that are interconnected by bolts in the center.
Parabolic springs consist of stacked layers of conical leaves. These leaf springs are attached to the vehicle through spring holes at the ends of the spring.
Flat coil springs are also used in automotive applications. They are flat springs used in conjunction with counterweights to control the action of valves, for example in vehicle exhaust systems. Flat coil springs are wound into specific configurations to absorb shock or provide tension. Flat coil springs are also used in seats to provide support.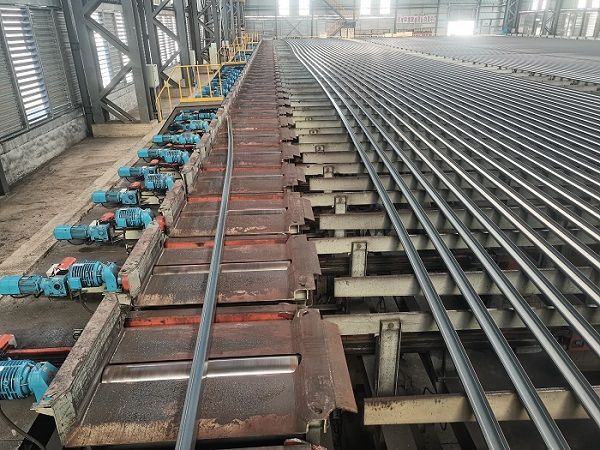 Please visit YONGYANG website to see more of our railway products, we are the biggest steel rail manufacturer and supplier in china, the annual production capacity of our factory is 2200000 tons section steel. The main products are light steel rail, heavy steel rail, crane steel rails, I-Beam for mining, U-shaped arch steel and high-strength hot-rolled flat steel for automobile, rail fasteners.etc. Please contact us for the cooperation.