清明节上午,永洋特钢组织干部职工前往永年烈士陵园开展祭扫活动,缅怀革命先烈,弘扬爱国主义精神。公司党支部成员、各职能部室、各生产厂大学生代表30人参加了活动。
向烈士们敬献花圈
公司党支部书记杜怀亮,党员代表杜伟彬整理花篮缎带致敬革命英雄
全体合唱《没有共产党就没有新中国》
通过此次活动,大家深刻感受到了革命先烈在民族危亡时刻抛头颅、洒热血,忠于祖国,无私奉献的高贵品格,感受到了他们坚定的理想和信念,更加珍惜来之不易的和平与幸福。表示在以后的工作中,一定拿出敢拼敢闯的劲头,努力工作,尽职尽责,以实际行动为公司高质量发展贡献智慧和力量。
YONGYANG SPECIAL STEEL ORGANIZED CADRES AND WORKERS TO CARRY OUT MEMORIAL ACTIVITIES IN YONGNIAN MARTYRS CEMETERY
Release time: 11:30:54, April 4, 2021
In the morning of Tomb Sweeping Day, Yongyang Special Steel organized cadres and workers to visit the Yongnian Martyrs Cemetery to carry out memorial activities, remember the revolutionary martyrs and promote patriotism. Thirty college student representatives from the company's Party branch, functional departments and production plants participated in the activity.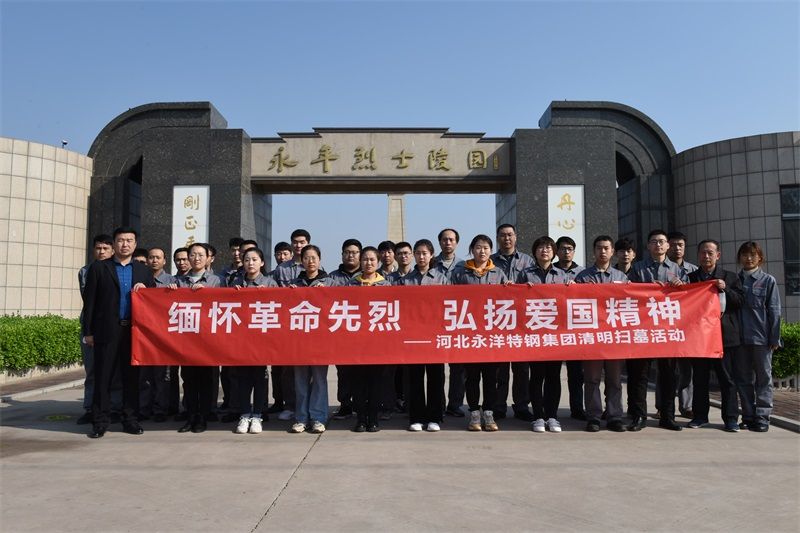 Lay a wreath to the martyrs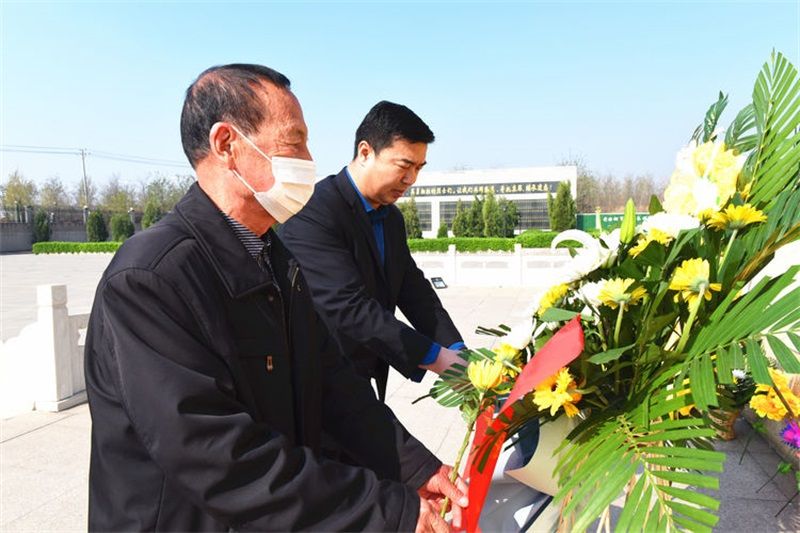 Du Huailiang, secretary of the Party branch of the company, and Du Weibin, the representative of the Party members, arranged the flower basket ribbons to pay tribute to the revolutionary heroes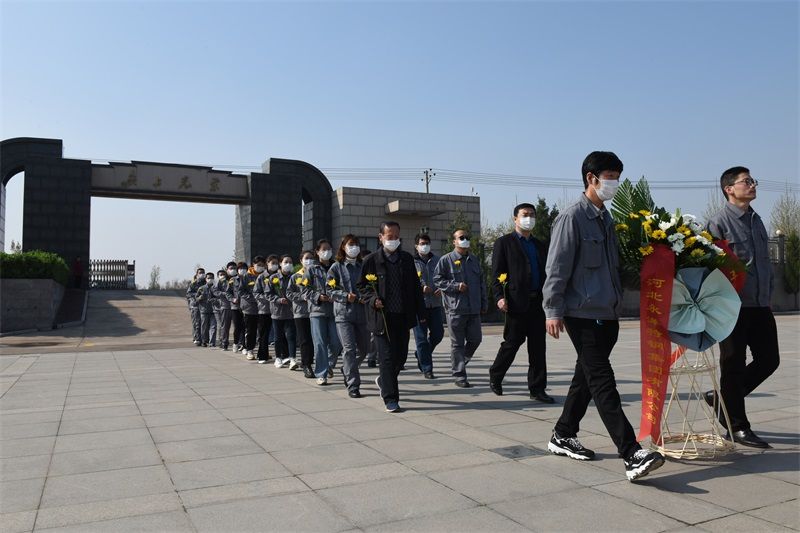 The chorus "Without the Communist Party, there will be no new China"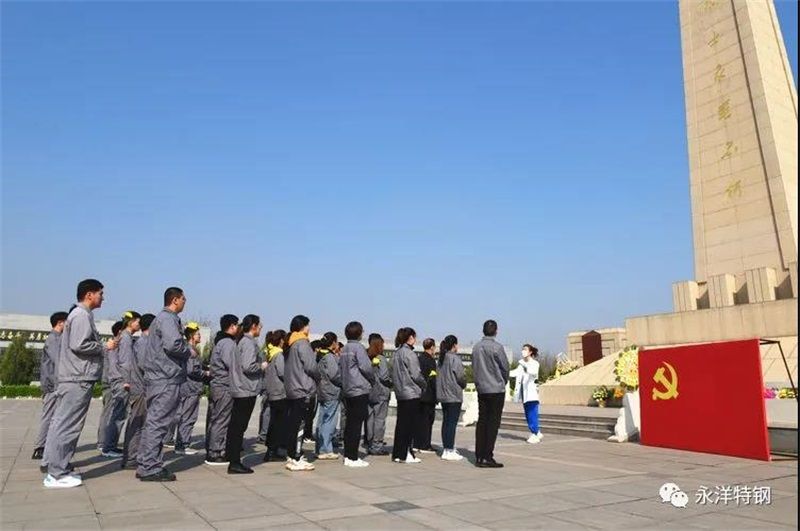 Through this activity, we deeply felt the noble character of the revolutionary martyrs in the moment of national danger, who shed their blood, were loyal to the motherland and selfless dedication, felt their firm ideals and beliefs, and valued the hard won peace and happiness more. He said that in the future work, he must be brave, work hard, be responsible, and contribute wisdom and strength to the high-quality development of the company with practical actions.