4月16日,邯郸市委副书记向辉、市政府副市长杜树杰带领市春季造林绿化观摩团,到我公司观摩指导厂区周边荒山绿化工作。区委书记侯有民,区长李书峰,区领导王常智、李继恒、王玉刚参加活动。永洋特钢集团董事长杜庆申、总经理杜晓方介绍了公司造林绿化工作情况,邯郸市委副书记向辉、市政府副市长杜树杰对我公司造林绿化成果给予充分肯定。
我公司充分践行"绿水青山就是金山银山"的发展理念,紧紧围绕区委、区政府部署,开展造林绿化工作。一是绿色工厂建设。永洋特钢产业园从建设起初,就根据山地实际情况,按照"三季有花、四季见绿"总目标,因地制宜选择树种,逐步开展厂区绿化,投资1500万元,主要栽植观赏树、果树、花草等50余种,绿化面积1000亩,将永洋特钢产业园打造成为河北省绿色工厂。二是周边荒山绿化。在做好厂区绿化的同时,公司积极响应区委、区政府号召,投资5000万元,绿化周边荒山1000亩,成为荒山造林示范工程。三是企业林建设。公司主动承接永年区绿化工程,投资1000万元对高窑、娄里、胡家沟、李孟湾等村2000亩荒山裸地进行绿化,推广农林复合经营模式,努力提高林地生产效益。
为了强化干部员工造林意识,扩大绿化覆盖率,公司一方面专门成立绿化事务部,要求天然气、房地产、汽车拆解等业务板块,各认植林地80亩。另一方面要求公司党支部、团支部成立义务植树小分队,在每年植树节期间进行绿化行动。同时,要求各分厂开展"绿化美化三年攻坚行动",做到厂区土层零裸露,广大员工开展"绿植进班组"活动,见缝插绿,做到厂区处处见绿,时时有绿。
THE LEADERS OF HANDAN CITY FULLY AFFIRMED THE AFFORESTATION ACHIEVEMENTS OF YONGYANG COMPANY
Release time: April 16, 2021 18:36:38
On April 16, Xiang Hui, Deputy Secretary of Handan Municipal Party Committee, and Du Shujie, Deputy Mayor of Handan Municipal Government, led the city's spring afforestation delegation to our company to observe and guide the afforestation of barren mountains around the plant area. Hou Youmin, Secretary of the District Party Committee, Li Shufeng, District Head, Wang Changzhi, Li Jiheng, and Wang Yugang, District Leaders, participated in the activity. Du Qingshen, Chairman of Yongyang Special Steel Group, and Du Xiaofang, General Manager introduced the afforestation work of the company. Xiang Hui, Deputy Secretary of Handan Municipal Party Committee, and Du Shujie, Deputy Mayor of Handan Municipal Government fully affirmed the afforestation results of our company.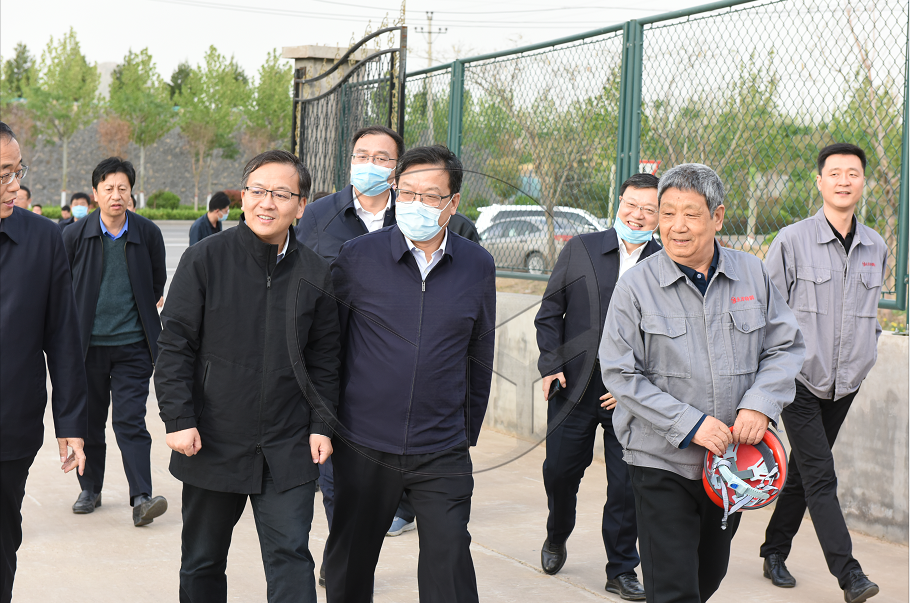 Our company fully implements the development concept of "green water and green mountains are golden mountains and silver mountains", and carries out afforestation work closely around the deployment of the district committee and the district government. First, green factory construction. Since the beginning of construction, Yongyang Special Steel Industrial Park has been built according to the actual situation of the mountains and the general goal of "having flowers in three seasons and seeing green in four seasons". It has selected tree species according to local conditions, gradually carried out plant greening, with an investment of 15 million yuan, mainly planting more than 50 kinds of ornamental trees, fruit trees, flowers and plants, with a green area of 1000 mu, and built Yongyang Special Steel Industrial Park into a green factory in Hebei Province. Second, the surrounding barren mountains are green. While greening the plant area, the company actively responded to the call of the District Committee and the District Government, invested 50 million yuan to green 1000 mu of surrounding barren mountains, becoming a demonstration project of barren mountain afforestation. Third, enterprise forest construction. The company took the initiative to undertake the greening project in Yongnian District, invested 10 million yuan in greening 2000 mu of barren hills and bare land in Gaoyao, Louli, Hujiagou, Li Mengwan and other villages, promoted the agroforestry compound business model, and worked hard to improve the forest land production efficiency.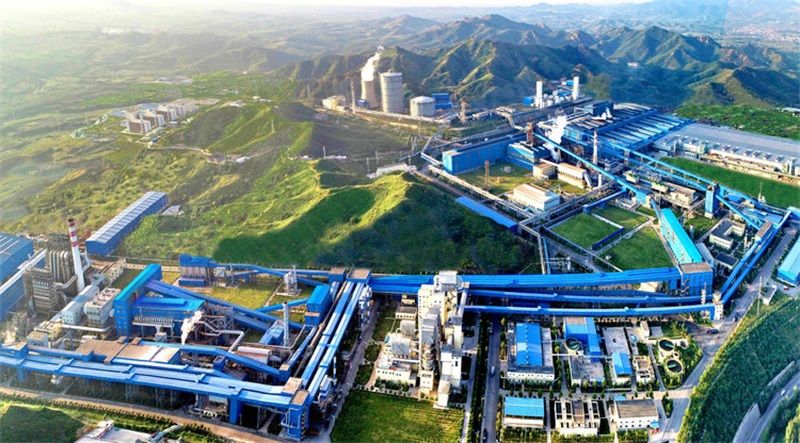 In order to strengthen the afforestation awareness of cadres and employees and expand the green coverage, the company has set up a special greening affairs department, requiring natural gas, real estate, car dismantling and other business sectors to plant 80 mu of forest land respectively. On the other hand, the Party branch and the Youth League branch of the company are required to set up voluntary tree planting teams to carry out greening activities during the Arbor Day every year. At the same time, all branches are required to carry out the "three-year key action of greening and beautification" to achieve zero exposure of the soil layer in the plant area. The majority of employees carry out the "green plants into the team" activity, to see green everywhere in the plant area, and to see green all the time.