12月30日晚上19:00, "逐梦起航"2022年元旦文艺晚会在杜刘固村剧院盛大开幕。总经理杜晓方,副总经理孙秀英、陈志强、杨斌、周英超、杜刘固村党支部书记杜广平以及各分厂、各部门一把手和职工、村民代表等到现场观看了演出。
总经理杜晓方在开幕辞中指出,2021年永洋公司捷报频传、高歌猛进、成果丰硕,面对疫情影响、环保压力等不利因素,干部员工直面挑战、团结进取、奋力拼搏,各项工作均取得了显著成绩,全年实现产值71亿元,上缴税金5亿元。董事长杜庆申入选2021中国民营企业社会责任优秀案例,是全省唯一,全国8位民营企业家之一。
总经理强调,2022年,永洋公司将坚持"对内讲团结,对外讲信誉",认真沟通,搞好团结,取长补短,集思广益,全员讲安全,全员抓环保,全员抓质量,全员控成本,同心同德,共同努力,高标准完成各项工作任务。
整台晚会形式多样,内容丰富,精彩纷呈,公司干部员工积极奋进、踏实干事的决心,展现了朝气蓬勃、昂扬向上、奋发有为的精神风貌。
这些节目既有动感十足的现代舞,又有生动感人的手语舞。
还有董事长作词改编的经典老歌《三大纪律八项注意》。
其中永寿养老院老人们自编的情景剧倾诉了老人们对董事长大德厚爱、爱老敬老情怀的崇敬,情感真挚,催人泪下。
诗朗诵《愚公移山》,史诗般再现了董事长、总经理带领干部职工自2013年以来呕心沥血、艰苦奋斗退城搬迁建设新区的艰辛历程和时时心系职工、事事不忘父老乡亲、处处勇担大义的社会形象。
晚会在大气磅礴的歌曲《不忘初心》中圆满闭幕。
PURSUE DREAMS AND SAIL FOR THE NEW YEAR -- YONGYANG SPECIAL STEEDL NEW YEAR'S PARTY IN 2022
Release time: 2021/12/31 8:13:21
At 19:00 on the evening of December 30, the 2022 New Year's Gala of "Sailing after Dreams" was grandly opened in Du Liu Gu Village Theater. Du Xiaofang, General Manager, Sun Xiuying, Chen Zhiqiang, Deputy General Manager, Yang Bin, Zhou Yingchao, Du Guangping, Secretary of the Party Branch of Gu Village, Du Liu, as well as heads of branches and departments, employees and villagers' representatives attended the performance.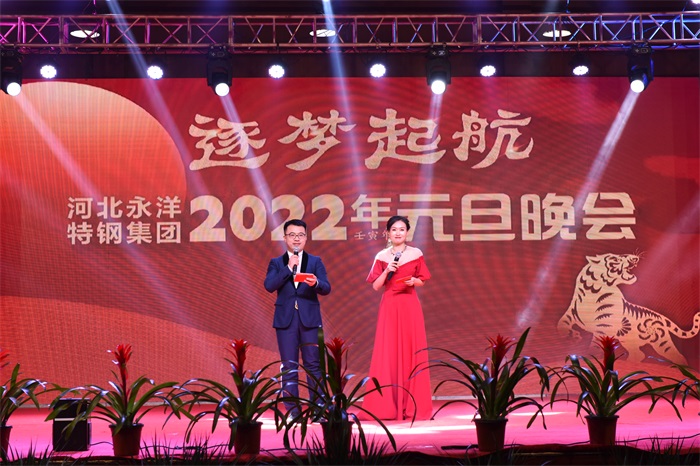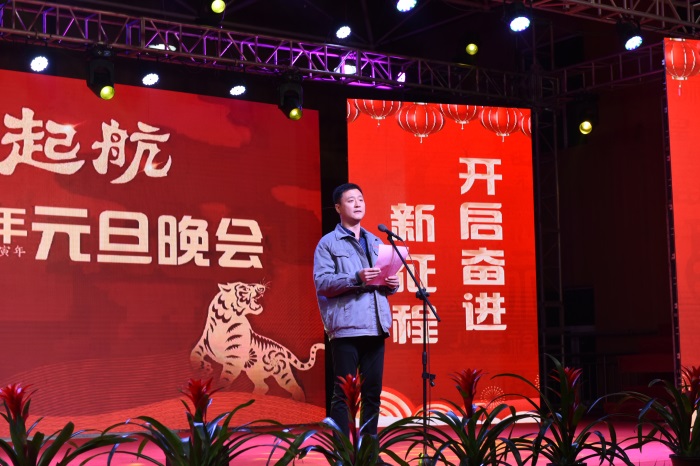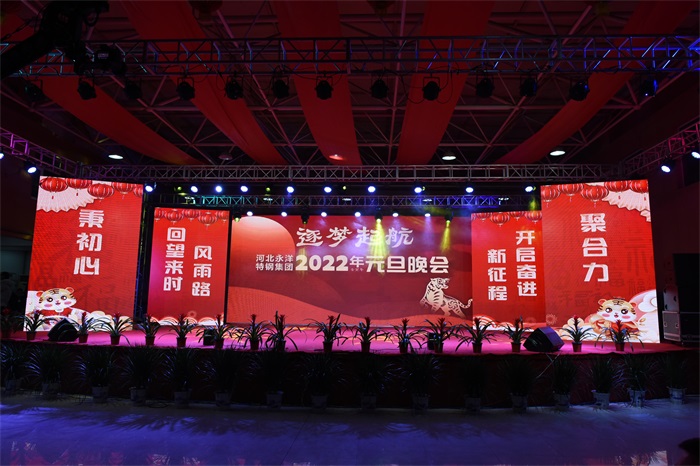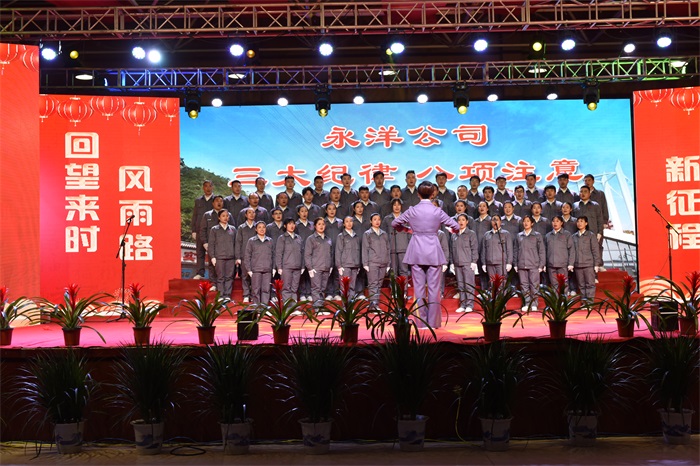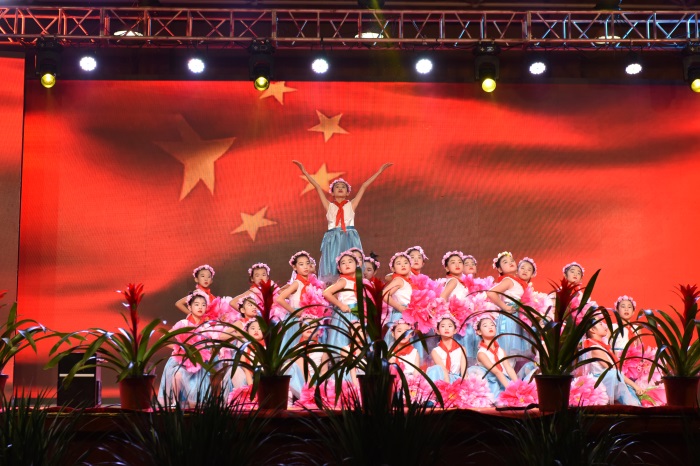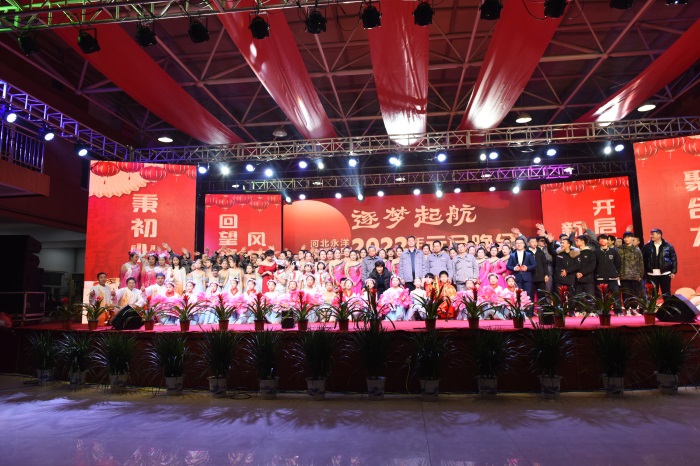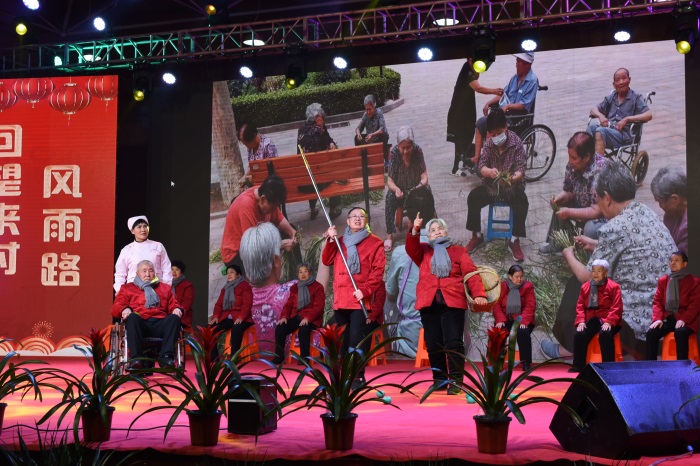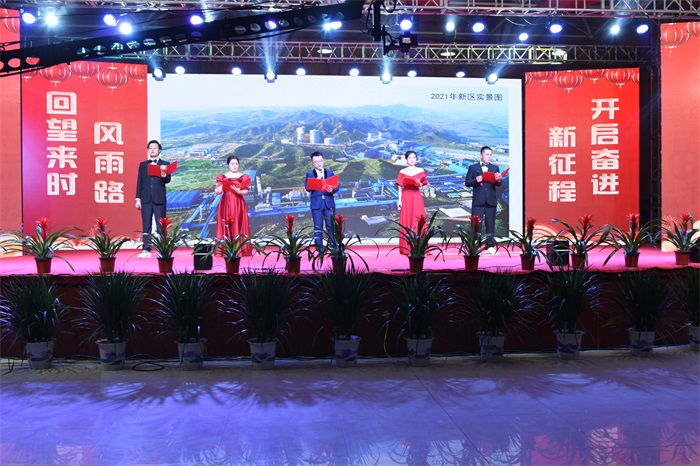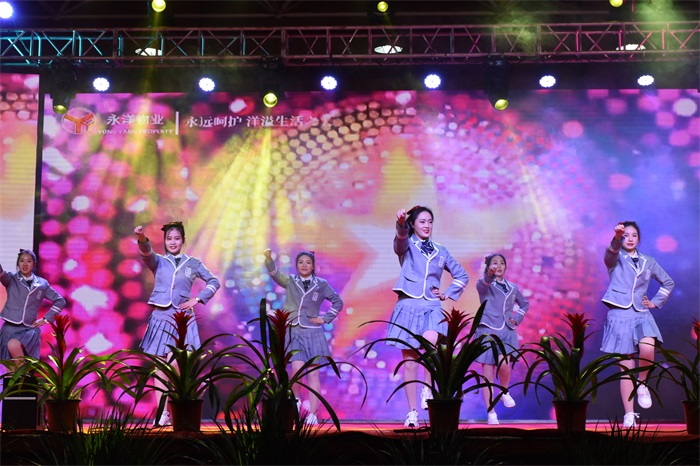 In his opening speech, General Manager Du Xiaofang pointed out that in 2021, Yongyang Company will report many good news, make rapid progress and achieve fruitful results. In the face of adverse factors such as epidemic situation and environmental pressure, cadres and employees will face challenges, forge ahead in unity and work hard, and have made remarkable achievements in all aspects of work. The annual output value will reach 7.1 billion yuan, and taxes will be paid 500 million yuan. Du Qingshen, Chairman of the Board of Directors, was selected as the 2021 Excellent Case of China's Private Enterprise Social Responsibility, which is the only one in the province and one of the eight private entrepreneurs in China.
The General Manager stressed that in 2022, Yongyang Company will adhere to the principle of "internal unity and external reputation", earnestly communicate, do a good job of unity, learn from each other's strengths, pool their wisdom, and all staff will focus on safety, environmental protection, quality, cost control, work together with one heart, and complete all tasks with high standards.
The whole evening party was diverse in form, rich in content and brilliant. The determination of the company's cadres and employees to work hard and be down-to-earth showed the spirit of being energetic, uplifting and promising.
These programs include both dynamic modern dance and vivid and moving sign language dance.
There is also the classic old song "Three Major Disciplines and Eight Points for Attention" adapted by the chairman.
Among them, the scene play prepared by the elderly in Yongshou Nursing Home tells the respect of the elderly for the great virtue of the chairman, love and respect for the elderly. The emotion is sincere and makes people cry.
The poem recited "The Foolish Old Man Moves the Mountain", which is an epic representation of the arduous process of the chairman and general manager leading cadres and workers to leave the city and move to the new area since 2013, as well as the social image of always caring for the staff, never forgetting their parents and villagers, and always bearing the great righteousness.
The party ended successfully in the magnificent song "Never Forget the Original Intent".