NOTICE ON INTEGRITY AND SELF DISCIPLINE DURING THE 2020 SPRING FESTIVAL-YONGYANG SPECIAL STEEL GROUP
Release time: 9:34:35 on January 1, 2020
All production units, functional departments and subsidiaries (branches):
The Spring Festival in 2020 is approaching. I wish you a happy and peaceful festival. During the festival, I hope all employees will abide by the integrity and self-discipline regulations of the Group, reject "New Year's greetings" in various names and forms, strengthen self-restraint, resolutely eradicate "holiday corruption", and jointly create a fresh and healthy New Year atmosphere. The following requirements are put forward for strengthening integrity and self-discipline during the festival:
1. It is strictly forbidden to accept or ask for cash gifts, gifts, gift certificates, red envelopes, etc. presented by others;
2. It is strictly prohibited to accept entertainment and consumption activities such as tourism and banquets provided by others;
3. It is strictly forbidden to use other vehicles for traveling, visiting relatives and friends, etc;
4. It is strictly forbidden for employees in the Group to treat and give gifts to their superiors;
5. For gifts and cash gifts that cannot be rejected due to various reasons, they shall be reported and handed over to the Group Enterprise Management Department in a timely manner.
Yongyang Special Steel Group always adheres to a zero tolerance attitude towards corruption and fraud. The first person in charge of all production units, functional departments and subsidiaries (branches) of the Group should set an example, earnestly perform the main responsibility of building a clean government, and actively guide employees at all levels to practice the style of upholding integrity, refusing corruption, and advocating thrift and refraining from extravagance.
The Enterprise Management Department of the Group will strengthen supervision and inspection on the construction of work style during the Spring Festival. If there is a violation of discipline due to repeated prohibitions, one will be severely investigated and exposed. If the case is serious, it will be handed over to the judicial department. All employees and cooperative units of the Group are welcome to report and expose all kinds of violations and disciplines through the Group's reporting channels.
Report hotline: 0310-5132038/5132085
Report Mailbox: yy6916077@126.com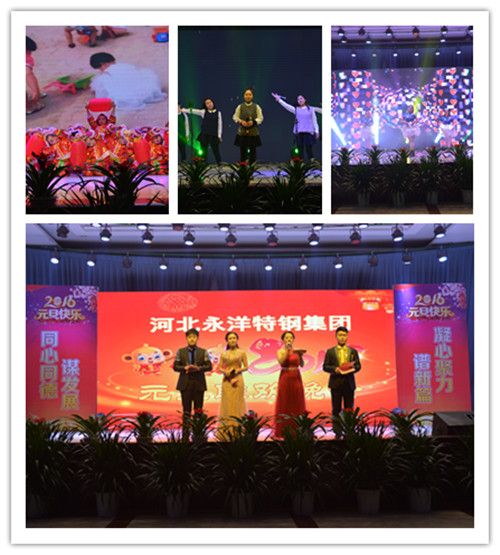 关于2020年春节期间廉洁自律工作的通知
发布时间:2020/1/1 9:34:35
各生产单位、职能部室,子(分)公司:
2020年春节将至,预祝大家度过一个欢乐祥和的佳节,在节日期间希望全体员工遵守集团廉洁自律规定,拒绝各种名义、形式的"新年贺礼",强化自我约束,坚决杜绝"节日腐败",共同营造风清气正的新年氛围。现就节日期间加强廉洁自律工作,提出要求如下:
1、严禁收受或索要他方赠送的礼金、礼品、礼券、红包等;
2、严禁接受他方提供的旅游、宴请等娱乐消费活动;
3、严禁使用他方车辆外出旅游、走亲访友等;
4、严禁集团内部员工下级向上级请客送礼;
5、对于由于各种原因无法拒收的礼品礼金,及时向集团企管部报备并移交。
永洋特钢集团始终坚持对贪腐舞弊行为零容忍态度,集团各生产单位、职能部室、子(分)公司第一负责人要以身作则,切实履行廉政建设主体责任,积极引导各级员工践行崇廉拒腐、尚俭戒奢的作风。
集团企管部将针对春节期间作风建设情况加强监督检查,对有禁不止、顶风违纪的,发现一起,从严查处一起,并点名通报曝光,情节严重者将移交司法部门处理。欢迎集团全体员工及合作单位通过集团举报渠道,对各类违规违纪等不良行为进行检举揭发。
举报电话:0310-5132038/5132085
举报邮箱:yy6916077@126.com