Steel Track is the main components of railway track. Its function is to guide the wheels of the rolling stock to advance, to withstand the tremendous pressure of the wheels and to pass to the sleepers. Steel tracks must provide a continuous, smooth and resistant rolling surface for the wheel. In an electrified railway or automatic occlusion section, steel track can also serve as a track circuit.
The classification of Steel Track:
China's steel tracks can be divided into Crane Rail, Heavy Steel Rail and Light Steel Rail.
1. Crane Rail
The crane rail is divided into four types: QU120, QU100, QU80, QU70. The material is generally manganese steel. The single weight is QU120 up to 118kg/m.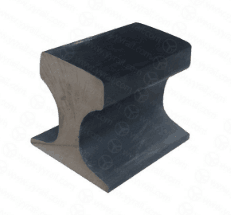 According to the steel grades used: ordinary manganese-containing rails, copper-containing carbon steel rails, high-silicon copper-containing steel rails, copper rails, manganese rails, silicon rails, etc. There are three main types: 38, 43, and 50kg. In addition, there are 45kg rails for a few lines, and 60kg rails are planned for use on lines with high traffic and high speed. GB2585-81 stipulates the technical conditions of 38~50kg/m rail in China.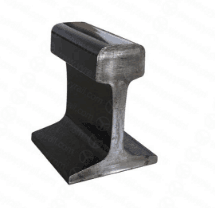 The quality requirements of light steel rail are low, and only the chemical composition, tensile strength, hardness and drop weight test are required. Its' main use: Light Steel Rail is mainly used for laying temporary transportation lines and light locomotive lines in forest areas, mining areas, factories and construction sites.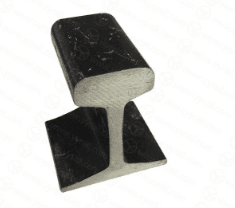 If you are interested in any product, please don't hesitate to contact us, who is a professional Steel Rail Supplier.