张维亮到河北永洋特钢集团调研时强调:
牢固树立安全生产红线意识,严防事故发生
高度重视生态环境保护工作,实现绿色发展
5月12日上午,市长张维亮带领市直有关部门负责同志到永洋特钢等进行调研。副市长高和平、永年区委书记侯有民、区长李书峰一同调研。张维亮一行先后认真考察了永洋特钢的炼钢厂、炼铁厂和环境保护控制中心(脱硫脱硝),认真了解生产经营、安全生产、污染治理、节能减排等情况。张维亮说,永洋特钢是河北省重点项目之一,在退城搬迁、装备升级、环保深度治理等方面下了很大功夫,为经济社会发展作出了重要贡献。
张维亮要求:发展要牢固树立安全生产红线意识和底线思维,严格落实安全生产责任制,持之以恒抓好隐患排查整治,严防各类安全事故发生。要高度重视生态环境保护,持续加大环保投入力度,实现绿色发展。
随后,张维亮组织召开座谈会,仔细听取了永年区政府的工作报告和永洋特钢等企业负责人的汇报,详细了解企业当前面临的困难和问题,以及对政府工作的意见和建议,并就疫情防控、项目引进、企业帮扶、环境治理等重点工作进行了安排部署。
ZHANG WEILIANG, MAYOR OF HANDAN, VISITED YONGYANG SPECIAL STEEL
Released on: May 15, 2020 14:57:16
Zhang Weiliang emphasized that:
Firmly establish the red line awareness of safety production and strictly prevent accidents
Attach great importance to ecological environment protection and realize green development
On the morning of May 12, Mayor Zhang Weiliang led the responsible comrades of relevant departments directly under the municipal government to carry out research at Yongyang Special Steel. Gao Heping, Vice Mayor, Hou Youmin, Secretary of Yongnian District Party Committee, and Li Shufeng, District Chief investigated together. Zhang Weiliang and his entourage have carefully investigated the steelmaking plant, ironmaking plant and environmental protection control center (desulfurization and denitration) of Yongyang Special Steel, and carefully understood the production and operation, safety production, pollution control, energy conservation and emission reduction, etc. Zhang Weiliang said that Yongyang Special Steel is one of the key projects in Hebei Province, which has made great efforts in moving out of the city, upgrading equipment, and in-depth environmental protection, making important contributions to economic and social development.
Zhang Weiliang required that: in development, we should firmly establish the awareness of the red line and bottom line thinking of safety production, strictly implement the responsibility system of safety production, persistently investigate and rectify hidden dangers, and strictly prevent all kinds of safety accidents. We should attach great importance to ecological environment protection, continue to increase investment in environmental protection, and achieve green development.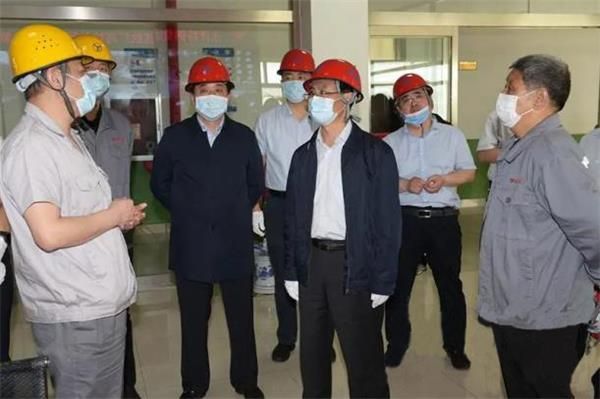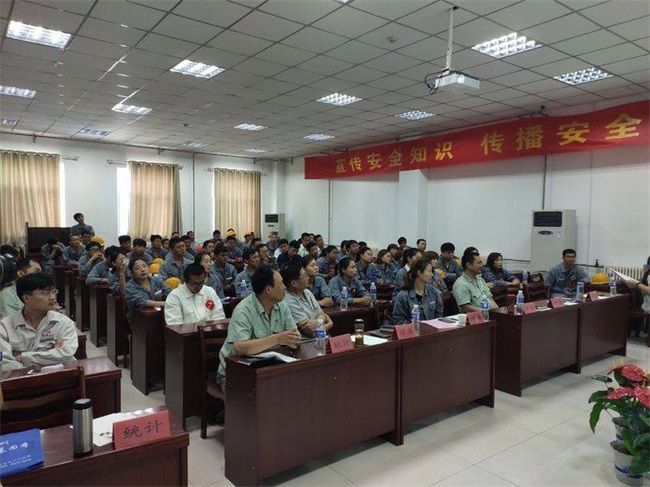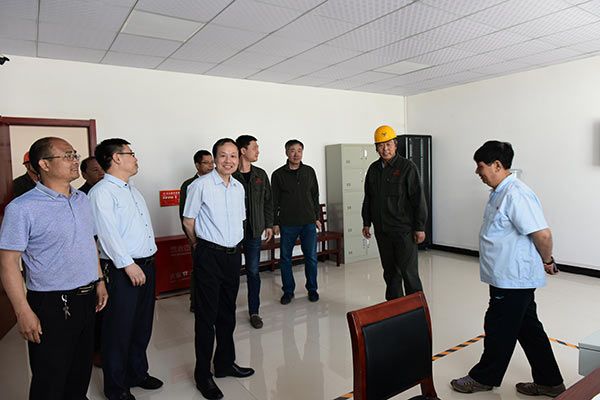 Later, Zhang Weiliang organized a symposium, listened carefully to the work report of the Yongnian District Government and the reports of the leaders of Yongyang Special Steel and other enterprises, understood in detail the difficulties and problems faced by the enterprises, as well as the opinions and suggestions on the work of the government, and made arrangements for key work such as epidemic prevention and control, project introduction, enterprise assistance, and environmental governance.