11月27日,邯郸市常务副市长张才同志在市政府办、市发改委、市工信局、市重点办等主要负责同志陪同下来永洋特钢调研退城搬迁二期项目进度情况。永年区区长陈涛同志,公司董事长杜庆申、总经理杜晓方、副总经理陈志强陪同活动。
张才实地察看了退城搬迁二期项目建设现场和一期项目运行情况,详细了解企业生产运营情况和生产工艺流程。张才强调,永洋特钢的环保工作要抓细抓实,管控好各个环节的监控设备,避免漏洞;重轨线项目要注意施工安全,零失误,严抓进度,尽快投产。
张才和杜庆申、杜晓方等进行了深入交流,对企业发展提出殷切希望。杜晓方指出,企业要进一步提高竞争优势,不断推进核心技术研发,在加快自身发展步伐的同时,促进上下游产业链互融协作,发挥更大的产业价值。
ZHANG CAILAI, VICE MAYOR OF HANDAN, VISITED YONGYANG SPECIAL STEEL
Release time: 15:48:23, November 27, 2021
On November 27, Comrade Zhang Cai, Executive Vice Mayor of Handan, accompanied by leading comrades from the Municipal Government Office, the Municipal Development and Reform Commission, the Municipal Bureau of Industry and Information Technology, and the Municipal Key Office, came to investigate the progress of Yongyang Special Steel's second phase relocation project. Comrade Chen Tao, District Head of Yongnian District, Du Qingshen, Chairman of the Company, Du Xiaofang, General Manager, and Chen Zhiqiang, Deputy General Manager accompanied the event.
Zhang Cai inspected the construction site of the second phase of the relocation project and the operation of the first phase of the project on the spot, and understood the production operation and production process of the enterprise in detail. Zhang Cai stressed that the environmental protection work of Yongyang Special Steel should be done carefully, and the monitoring equipment in all links should be well controlled to avoid loopholes; The heavy rail line project should pay attention to the construction safety, zero mistakes, strict progress and put into production as soon as possible.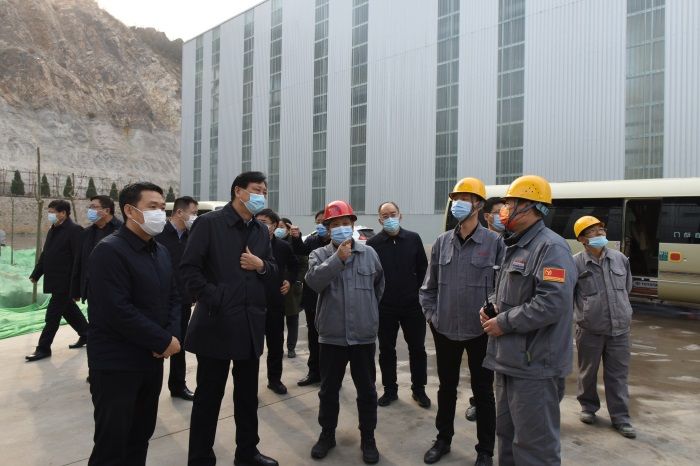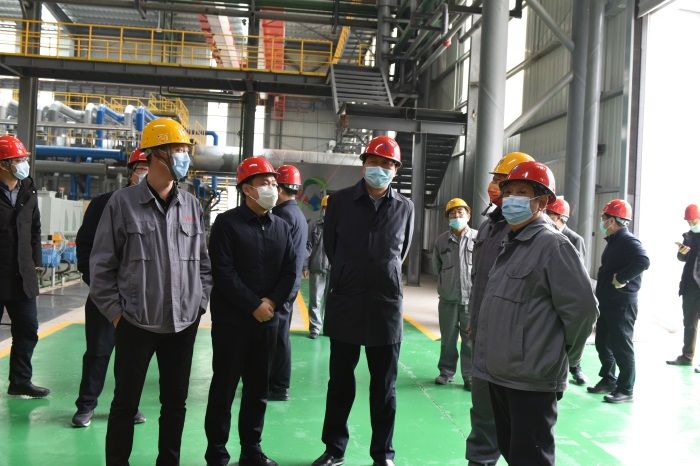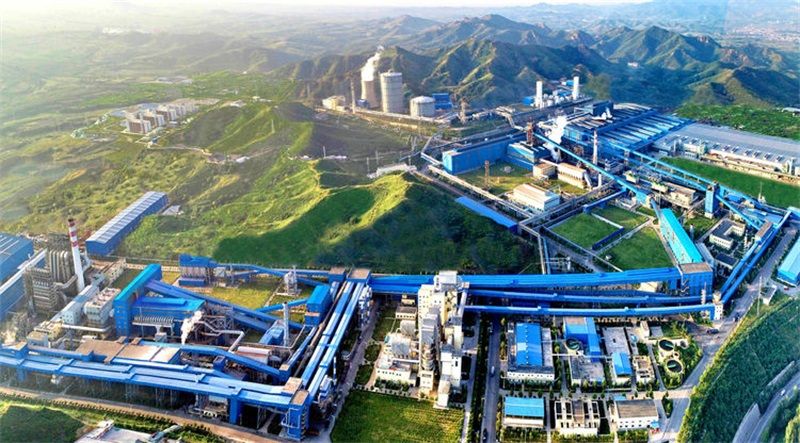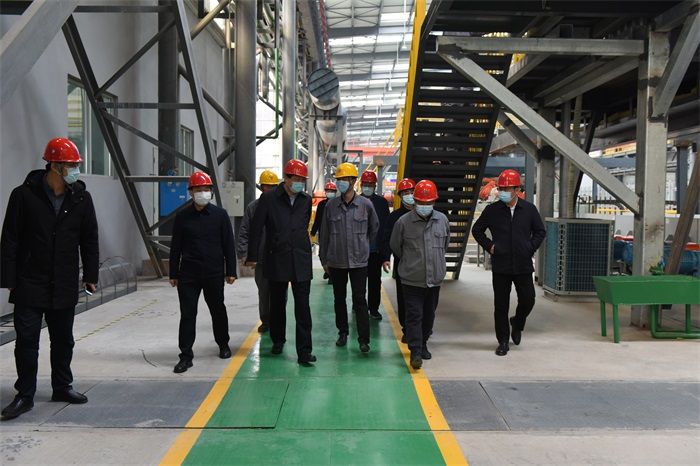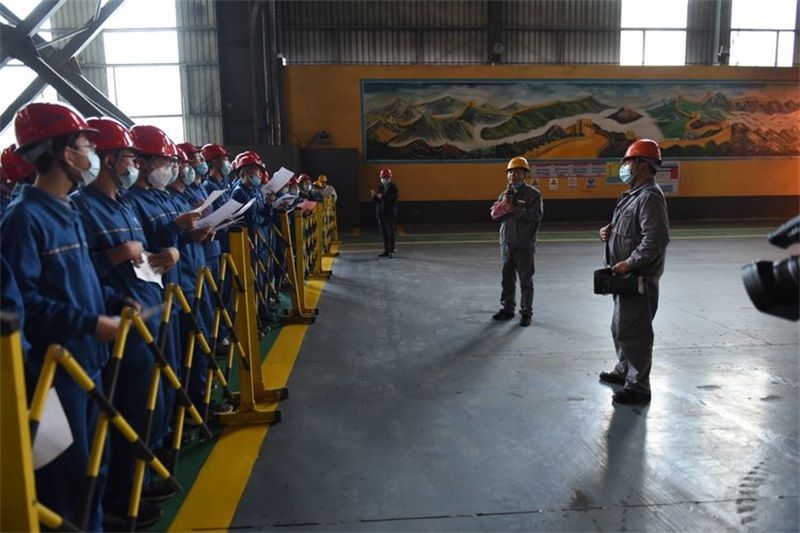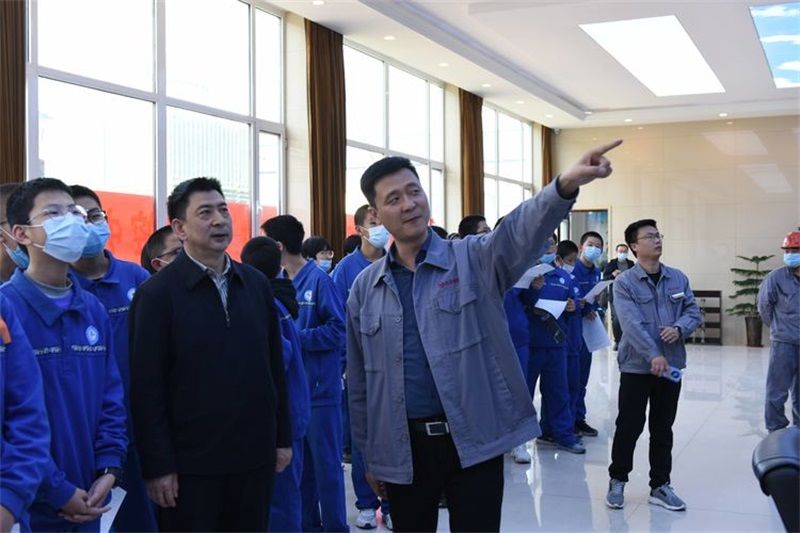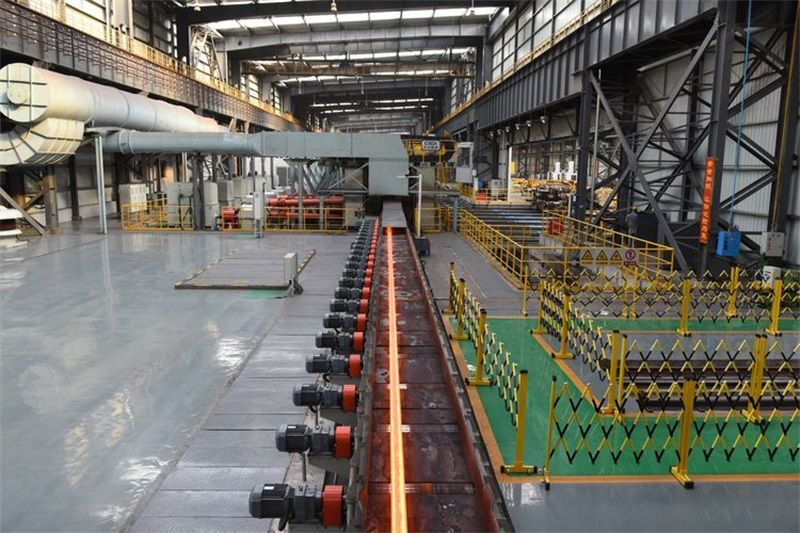 Zhang Cai had in-depth exchanges with Du Qingshen, Du Xiaofang and others, and raised ardent hopes for the development of the enterprise. Du Xiaofang pointed out that enterprises should further improve their competitive advantages, constantly promote the research and development of core technologies, accelerate their own development pace, promote the integration and cooperation of upstream and downstream industrial chains, and give play to greater industrial value.