The 2013 Annual Work Summary and Commendation Conference of Yongyang Company
Release time: 2014/1/18 16:16:32
On January 16, our company grandly held the 2013 annual work summary and commendation meeting in the staff club. Deputy General Manager Kang Shengli presided over the meeting, and Chairman and General Manager Du Qingshen made a summary report.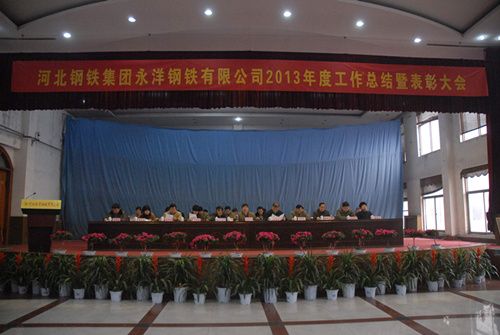 Mr. Du first made a general review of the nine aspects of work in 2013, including safety management, environmental governance, sales work, cost control, technological transformation and innovation, brand building, transformation and upgrading, team building, and policies to benefit the people. And made specific arrangements for the work in 2014.

Mr. Du pointed out that 2014 is a critical year and a turning point for the company's leapfrog development. With the opening of the third plenary session of the 18th CPC Central Committee to comprehensively deepen system reform, it has brought us new opportunities and challenges. We must firmly Establish strategic thinking, innovative thinking, and rule of law thinking, further enhance the awareness of opportunities, progress, and responsibility, create a good atmosphere for doing business and starting a business, and strive to create a new situation of leapfrog development.

Mr. Du emphasized that we should focus on deepening reform, stabilizing growth, and strengthening strength, focusing on safety, improving quality, and reducing costs, and taking the realization of the "development dream" as the driving force to win the four major battles to speed up the development of special steel, energy, and logistics. The construction of nine projects in three major industries has promoted the transformation and upgrading of Yongyang Company to a new leap forward.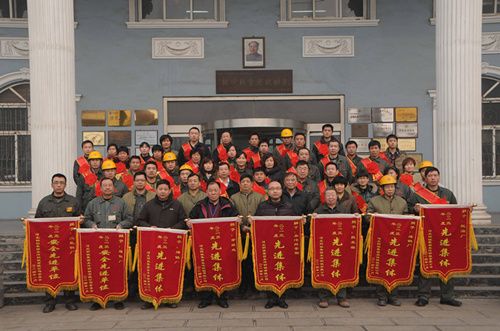 At the meeting, Deputy General Manager Sun Xiuying also read out the "Decision of Hebei Iron and Steel Group Yongyang Iron and Steel Co., Ltd. on commending advanced collectives and individuals in 2013" and "Decision on commending advanced collectives and individuals in 2013".
At the meeting, the two safety advanced collectives of the steelmaking plant and the second rolling mill, 6 advanced collectives including the Yongyang Operation Department, 6 labor models including Xie Gaofeng, 4 outstanding workers including Du Zhenchuan, 22 post models including Du Zhiming, Zhao Quanqin, etc. Waiting for 5 good daughters-in-law, Li Jinying, the special award for good wife and mother, made a grand commendation. President Du and other company leaders presented them with plaques, certificates and bonuses.

Representatives of advanced units and model workers made speeches respectively.

After the summary commendation meeting, Du Huailiang, deputy general manager of the company, and Du Jianshen, Secretary of the Party Branch of Du Liugu Village, and other leading and organizing personnel beat gongs and drums to welcome the commended model workers, good daughters-in-law and good wives and mothers home to report the good news.