Product Parameters
Detailed Parameter:
Parameters

type

weight (kg/m)

material

length (m)

BS90A

45.1

900A

12m/12.5m

rail height (mm)

bottom width (mm)

head width (mm)

web thickness (mm)

142.88

127

66.67

13.89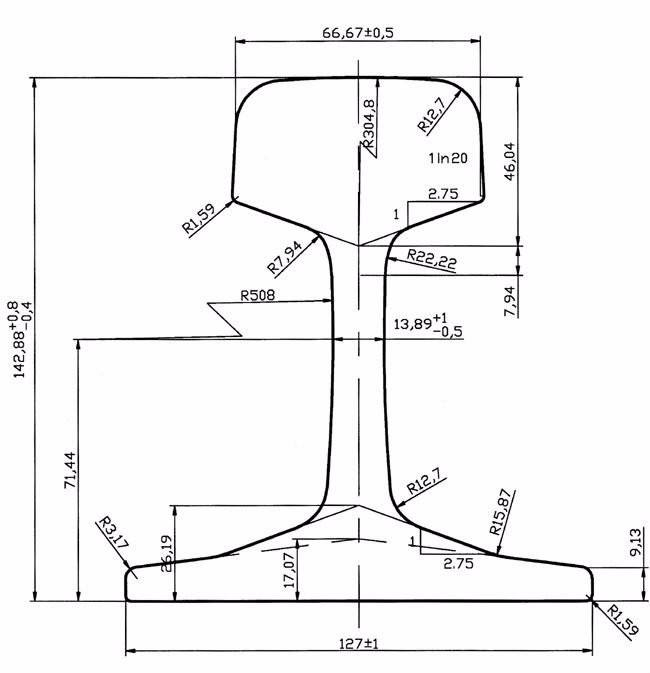 Introduction and application
BS11-1985 BS90A steel rail is a common type of rail steel that conforms to the British Standard BS11-1985. Normally is used for traditional English countries industrial railway or metro. It is an important construction material used in railway track systems, known for its excellent mechanical properties and durability. Now was belong to EN13674-1 standard.
We can produce it by order, the MOQ is 500 tons, length can be 12 to 25m, material has 900A, 320Cr or 350HT.